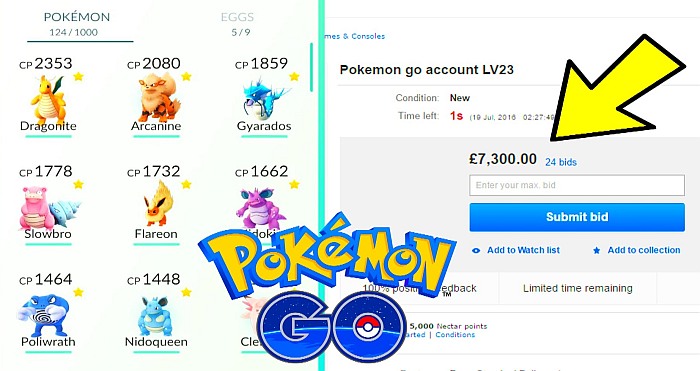 You might have seen installation and downloading of this Pokemon Go app for an Android device, but believe us downloading this app on Android is quite easier than that on an iPhone or iPod. Many readers have been asking us the process to download this app on their iPhone. If this Pokemon Go app has been released in your region, then you can simply go to the App Store and download this Pokemon app.
The main thing that needs your attention is that the app is available only in certain regions. If the app is still not released in your region but you own iPhone or iPad then you don't have to worry, you can still play the game but the process of downloading the app is quite longer than usual.
Initially, you would be asked to create an Apple ID with a region where the Pokemon Go app has been released officially like the United States or Australia. Then follow simple steps that have been listed below to download and then install this Pokemon Go app on your iPhone irrespective of the place you are living in.
Creating your US account on platforms like iTunes
a) The first step is to Create your Apple ID and use an email address that is new and not linked to any of your Apple ID.
b) Then select the location United States
c) Now open the iPhone App Store and tap on the star iconprovided at the bottom panel.
d) Then go down the bottom of the screen and tap your new Apple ID.
e) If you have signed in, then Tap Sign Out.
f) The Next step is to tap the Signing In
g) Insert your Apple ID and password.
h) If a message saying "This ID is new and not in use by any other iTunes Store member" then Tap on the option Review.
i) Then Tap on the country option the United Statesand then Next.
j) The terms and conditions and an agree option will appear on the screen, mark the terms as agreed.
k) Next, Tap the Agreeoption again to confirm.
l) Tap the option of None under the BILLING INFORMATION.
m) Go down the panel and enter a valid US address. For this, you can use Google to give you any of the US city and an address.
n) Enter any of your US phone numbers and then tap the Next option.
o) The last but not the least step is to tap the done option to confirm everything is done.